Upcoming Presentations
The Historical Society is in the process of planning its presentations for 2023.
Please join our mailing list to keep up to date with the latest news from the Historical Society.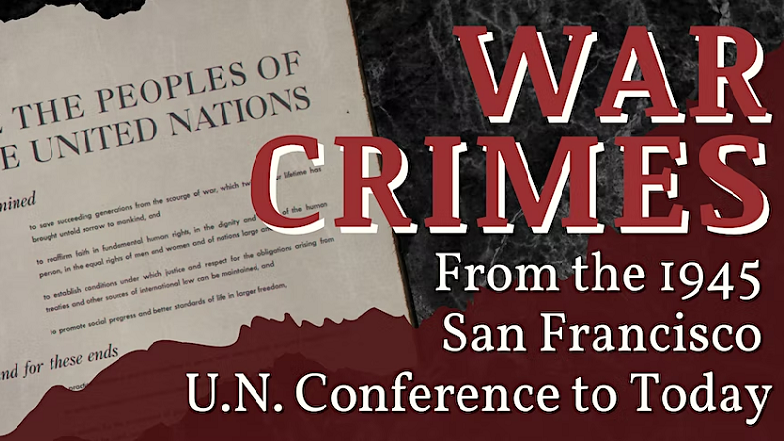 War Crimes: From the 1945 San Francisco U.N. Conference to Today
February 7, 2023, 5-6:30pm
Do politics and diplomacy factor into our definition of war crimes? How are war crimes dealt with currently, compared to the past?
Join us for a panel discussion featuring Professor Laurel Fletcher (International Human Rights Law Clinic, UC Berkeley Law), Professor David Cohen (Center for Human Rights and International Justice, Stanford University), and Professor Saira Mohamed (UC Berkeley Law); moderated by Ambassador (Ret.) Jeff Bleich, with keynote by Robert James.
Please click here to register to attend in person or virtually.
Co-sponsored by the San Francisco Historical Society and the Ninth Judicial Circuit Historical Society.