The Patricia Hearst Trial:
The Local Lawyers Remember
Presented on October 3, 2018

at the Phillip Burton Federal Building & United States Courthouse
San Francisco, California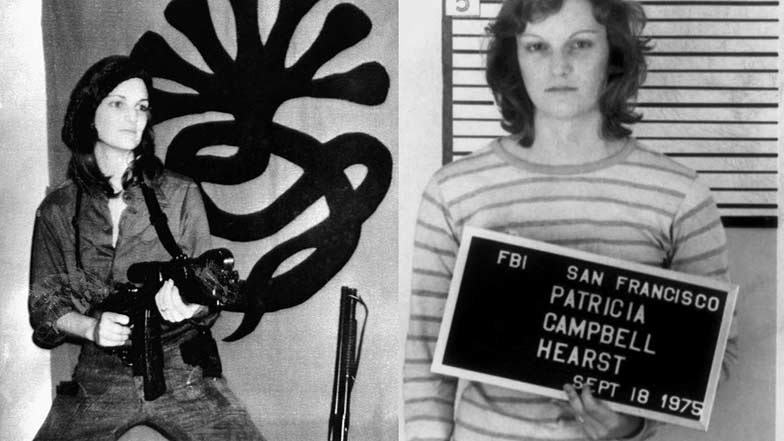 The 1974 kidnapping of Patricia Hearst from her Berkeley apartment by the Symbionese Liberation Army—along with her subsequent alliance with her captors in bank robberies, car bombings, and shootouts—forms an indelible memory of life in California in the 1970s. The public was captivated by this heiress-turned-terrorist cliffhanger. Hearst's nineteen months on the run with the SLA featured ground-breaking live TV coverage of a SWAT team urban assault and nationwide police and FBI searches.
The saga culminated in an extraordinary trial presided over by Judge Oliver Carter in the ceremonial courtroom of the federal courthouse in San Francisco. The principal lawyers—F. Lee Bailey for the defense and Jim Browning for the United States—confronted one another, psychiatrists, and dozens of eye witnesses … as well as the defendant herself.
Judge Orrick, whose father sentenced Hearst in 1976, moderated a panel in that very courtroom. The lawyers and judicial clerks who worked on the case shared their recollections and discussed the issues of culpability, coercion, and duress that resonate to this day.
Download the panel handout, which includes the timeline, trial transcript excerpts and docket citations (pdf).
Moderator
Hon. William H. Orrick III
U.S. District Judge, Northern District of California
Contributors
(and their 1976 connections)
Hon. D. Lowell Jensen
U.S. District Judge, Northern District

of California (Ret.)


(Alameda County District Attorney 1974-2002)
Robert A. James, Esq.
Pillsbury Winthrop Shaw Pittman LLP, San Francisco
(Partner of the late Edward P. Davis,
Assistant U.S. Attorney 1974-1978)
David P. Bancroft, Esq.
Sideman & Bancroft LLP, San Francisco
(Assistant U.S. Attorney 1972-1978)
Ralph J. Swanson, Esq.
Berliner Cohen LLP, San Jose
(Law clerk to Judge Carter 1975-1976)